Wednesday, November 30, 2011 -

12:30pm

to

1:30pm
Alumni Memorial Common Room
studentlife@div.duke.edu
The Duke Divinity School community will celebrate and show its appreciation for the housekeeping staff during a free luncheon. Donations are being collected by Cathy Watson, administrative assistant for Student Life, in Room 113 of Gray Building. The deadline for donations is noon Nov. 29.
Wednesday, November 16, 2011 -

10:00am

to

3:00pm
Refectory Hallway
studentlife@div.duke.edu
The 23rd Annual Alternative Christmas Market at Duke Divinity School has a long tradition of offering an opportunity to buy Christmas gifts for individuals while also supporting selected global non-profits as they advocate for social justice, feed the hungry, and work to help economically struggling countries sustain themselves.
Bring cash or a check to make purchases from various non-profits at the market.  Only One World Market accepts credit cards.
Tuesday, November 29, 2011 -

12:30pm

to

1:30pm
0014 Westbrook
Touger Thao at touger.thao@duke.edu
The Asian Theology Group will host a lecture by the Rev. Jerry Miller, English pastor of First Korean Baptist Church of Raleigh, N.C. He will address questions arising within intergenerational ethnic churches such as how the church is responding to the  primary language of the youth no longer being the same as that of their parents. There also will be a question and answer session.
Food and beverages will be provided.
Thursday, November 3, 2011 -

6:00pm

to

9:00pm
Goodson Chapel
The Duke Orthodox Christian Fellowship will sponsor a Divine Liturgy from 6 to 7 p.m. followed by a talk from 7 to 9 p.m. by Foti Jean-Pierre Fotiu, author of the book "Constantinople," on the struggle of ethnic minorities in Istanbul and his personal experiences living in the region.
Thursday, November 10, 2011 -

12:30pm

to

1:30pm
110 Gray Building
Russ McDonald at krmcdonald2@gmail.com
The Duke Divinity Pentecostals and Charismatics group will hold a brown bag lunch.
Event fosters conversation for ministry to military veterans.
Thursday, November 3, 2011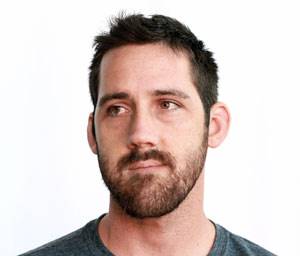 Duke Divinity School student Logan Mehl-Laituri, M.T.S. '13, sat quietly during a new student orientation session while a Duke counselor discussed available counseling services. Saying that no topic that was off-limits, the speaker joked that even if a Divinity School student had killed someone, they could still discuss it.
Monday, October 31, 2011 - 8:30am
to
Friday, November 11, 2011 - 5:00pm
Outside of Goodson Chapel
Adrienne Hamm at ajh50@duke.edu
The Basin and Towel student group at Duke Divinity School is leading a canned food drive to benefit the food pantry of Urban Ministries in Durham, N.C. Collection bins will be located outside of Goodson Chapel. This year Urban Ministries particularly needs canned fruit, canned meat, peanut butter, jelly, boxed cereal, boxed macaroni and cheese, pasta, and pasta sauce.
Wednesday, November 9, 2011 -

12:30pm

to

1:30pm
0013 Westbrook
womenscenter@div.duke.edu
The Divinity Women's Center will hold a brown-bag lunch with Maria Doerfler, visiting lecturer of church history, at Duke Divinity School. There will be time for questions and discussion following her presentation.
Thursday, November 3, 2011 -

12:30pm

to

1:30pm
031 Westbrook - Terrace Room
womenscenter@div.duke.edu
Brittany Wilson, a visiting lecturer of New Testament at Duke Divinity School, will speak at a Divinity Women's Center brown-bag lunch about her life experiences and also her research interests including Luke-Acts, theological approaches to the New Testament, and constructions of gender and masculinity in the ancient world. There will be time for discussion and questions. All students are welcome.
Wednesday, October 26, 2011 -

12:30pm

to

1:20pm
110 Gray
katherine.hester@duke.edu
The Presbyterian Student Association will hold a roundtable discussion on PC (USA)'s recent changes to its constitution and church polity with the Rev. Chris Tuttle of Westminster Presbyterian Church. The discussion will be on what these changes mean for practical ministry and their theological implications, as well as help students preparing for the polity ordination exam. All members of the Divinity community are invited.
Pages