Tuesday, October 1, 2013 -

12:30pm

to

1:30pm
0016 Westbrook
external@div.duke.edu or (919) 660-3456
The Duke Divinity School Office of External Relations and Office of Financial Aid will hold a letter writing event for current students receiving scholarships or financial aid to write letters to donors thanking them for their support of the school.
Lunch will be provided.
Link to Page:
http://www.txcumc.org/news/detail/3425
Wednesday, August 28, 2013 - 12:30pm
0016 Westbrook
Erik Grayson (erik.grayson@duke.edu)
The Divinity Student Council (DSC) invites all incoming students to attend the New Student Orientation. This event will  introduce incoming students to the many services, events, and traditions available to them as Duke Divinity School students. Lunch will be served.
Wednesday, August 14, 2013 - 10:00am
to
Monday, August 19, 2013 - 2:00pm
Alumni Memorial Common Room, Duke Divinity School
(919) 660-3548
Duke Divinity School will hold Project Bri(DDD)ge (Building Relationships in Durham through Duke Divinity Graduate Education). The week-long, pre-orientation program is for entering students and seeks to nurture Christian outreach within the Durham, N.C., community and bridge areas of separation.
Invitations to participate in Bri(DDD)ge are emailed to incoming students in the early summer. Students can apply online.
Applications for the 2013-14 program are due June 30. For more information, contact the Office of Student and Community Life at (919) 660-3548 or visit the Project Bri(DDD)ge web page.
Class ends with sounds of hope
Last week, Duke Divinity School's Theology and Music class wrapped up another semester with its final session, featuring musical collaborations and solo performances by the students. The performances included new work written for the class, as well as musical reflections on the Easter lectionary, social justice, and racial reconciliation.
Wednesday, April 17, 2013
On April 9, a group of students who met in the Divinity School class, "Prison Ministry: Restorative Justice," led by Douglas Campbell, associate professor of New Testament, and Project TURN, a partnership between the Divinity School and local prisons, heard the story of an unlikely fri
Saturday, May 11, 2013 - 6:30pm
Duke Chapel
sbates@div.duke.edu or (919) 660-3539
Duke Divinity School will celebrate its 87th Baccalaureate service with J. Warren Smith, associate professor of historical theology at the Divinity School, preaching. This 90-minute service of worship includes the traditional ritual of hooding for degree recipients and is open to the public.
Smith was selected by Divinity School Dean Richard B. Hays to preach after graduating students made nominations. His sermon will be based on the Old Testament text from 2 Samuel 6:1-12 and the New Testament text from 1 John 4:1-12.
The Baccalaureate service will be webcast live on the Duke Chapel webcast page and on Duke's Ustream.
Duke Divinity graduating students should meet before the Baccalaureate service in Goodson Chapel at 5:30 p.m.
Wednesday, April 10, 2013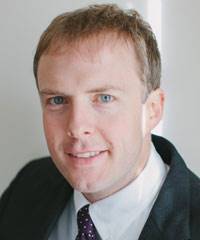 Griff Gatewood, M.Div. '13, has been awarded a fellowship by FASPE (Fellowships at Auschwitz for the Study of Professional Ethics) to participate in a two-week program in New York, Germany, and Poland in June 2013.
Thursday, April 18, 2013 -

12:30pm

to

1:30pm
Outside Kellon Quick entrance of Divinity School
Office of Student and Community Life
The Office of Student Life and the Divinity Student Council will hold its annual Community End-of-the-Year Cookout celebrating 2013 graduates immediately following the Closing Convocation Service in Goodson Chapel. All Divinity School faculty, staff and students are invited to attend the free event.
Thursday, April 11, 2013 -

12:30pm

to

1:20pm
0013 Westbrook Building
Office of Student and Community Life
Students taking the Duke Divinity School course Spirtuality No. 999, "The History and Practice of Prayer," will hold a public event titled "Praying In Color: Doodling Prayer," about a specific prayer practice they have learned during the course and also their experiences from praying in the context of a prison.
The course is being taught by Divinity School professor Lauren Winner and Sarah Jobe, a chaplain and alumna.
Pages