Wednesday, March 30, 2011
An artists' reception for "Places of Redemption," the Divinity School's 2011 Juried Arts Exhibit, will be held Thursday, April 7, 5:00-7:00 p.m., at the Bovender Terrace outside the Refectory Café.

The community is invited to meet the artists while enjoying live music, poetry, performance art, and refreshments. The rain date for the reception is April 12.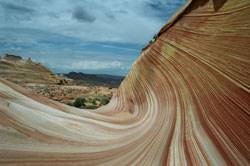 Monday, April 18, 2011 -

12:00pm

to

1:00pm
0012 Westbrook
ekatongole@div.duke.edu or (919) 660-3478
The Duke Divinity School Dean's Office and the Duke Center for Reconciliation will sponsor "The Second Coming of World Christianity," a public lecture by Andrew Walls, the world renowned mission historian, professor emeritus at Edinburgh University, and founder of the Centre for the Study of Christianity in the non-Western World (Edinburgh, Scotland). Beverages will be provided.
For more information, contact Emmanuel Katongole, associate professor and co-director of the reconciliation center.
Tuesday, March 29, 2011 -

12:20pm

to

1:20pm
0015 Westbrook
Gann Herman at globalreconciliation@div.duke.edu
The Duke Center for Reconciliation and the Anglican Episcopal House of Studies are co-sponsoring a brown bag lunch with the Rev. Pie Ntukamazina, bishop of the Anglican Diocese of Bujumbura in Burundi, East Africa.  The bishop has worked closely with various peace and justice initiatives in East Africa, including the Peace and Justice Network in the Anglican Communion (1994-2010) and Peace Center-Giramahoro.  Currently lecturing as dean of the faculty of theology at Light University of Bujumbura, he remains involved with the reconciliation center's African Great Lakes Initiative. Beverages and pizza will be provided.
Link to Page:
/initiatives-centers/center-reconciliation/programs/stories-of-reconciliation
When Virginia Tech senior Bryan Carey heard that Chris Heuertz would be speaking at Reconcilers Weekend, he signed up for the two-day conference hosted at Duke Divinity School.
Carey, 24, wanted a space to continue thinking through the life that God may be calling him to after graduation, and he welcomed the opportunity to hear from those who had gone before him.
Jaylynn Byassee, describes her congregation's journey from "helping the poor" to pursuing friendship with the poor
Thursday, December 9, 2010
Jaylynn Byassee is redefining her role as Minister of Adult Discipleship and Witness at her church.
Byassee said that when she began working at Duke Memorial United Methodist Church this summer, she believed a big part of her role was to help her congregants engage in the Durham community and to "figure out what we can do for the homeless and for the poor."
Tolu Sosanya shares her transformation from apathy to passion as a student at the Center for Reconciliation
Wednesday, December 1, 2010
When Tolu Sosanya came to Duke Divinity School, she wasn't interested in the ministry of reconciliation. But her focus shifted after she spent two summers interning with New Song Urban Ministries — a ministry with the mission to "love God and love your neighbor." New Song seeks to fulfill this mission through providing weekly worship services, affordable housing, quality education, job placements and other services to build up the Sandtown community located in West Baltimore.
Tuesday, November 30, 2010
Link to Page:
/community-student-life/divinity-magazine/fall-2010/bookmark
Monday, June 6, 2011 (All day)
to
Saturday, June 11, 2011 (All day)
Duke Divinity School
Dayna Olson-Getty (919) 660-3578
The Center for Reconciliation at Duke Divinity School will host the Duke Summer Institute, a five-day intensive to nourish, renew, and deepen the capacities of Christian leaders in the ministry of reconciliation, justice, and peace.

This year's institute, "The Ministry of Reconciliation in a Divided World," will be limited to 200 participants. It will offer a community of learning among diverse peers and intimate interaction with a leading faculty of practitioners and theologians. Participants will experience in-depth teaching, prayer and worship, shared meals, wrestling with real contexts and challenges, and opportunity to reflect on their own vocation and setting.
Join us Sept. 24-25 for Reconcilers Weekend, a three-day experience of teaching, preaching, and conversation hosted by the Duke Center for Reconciliation on Duke University's beautiful campus.
Pages