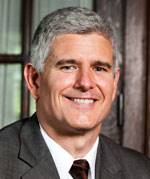 Dean Richard B. Hays has announced that Dan Struble has accepted the appointment as associate dean for external relations at Duke University Divinity School, effective May 1.
Wednesday, April 24, 2013
Congregations, students and individuals representing a diverse array of Christian organizations are invited to participate in a collaborative art project, "Renewing the Church," to be featured at the 2013 Convocation & Pastors' School, October 14-15 at Duke Divinity School.
Link to Page:
http://video.msnbc.msn.com/the-rachel-maddow-show/51511851
Wednesday, April 10, 2013
Link to Page:
http://www.wunc.org/post/minister-helps-women-nourish-their-spirituality-and-out-church
Wednesday, April 10, 2013
Link to Page:
http://www.faithandleadership.com/content/darriel-harris-let-me-tell-you-story
Wednesday, April 17, 2013 - 7:00pm
The Durham Hilton, 3800 Hillsborough Road, Durham
Office of External Relations, alumni@div.duke.edu
The National Council of the Divinity School Alumni Association will host the Duke Divinity School Senior Banquet honoring the Class of 2013 (M.Div., M.T.S., M.A.C.S., and Th.M. upcoming graduates). Each graduating student and one guest are invited to the celebration, which is free for students and $15 for a guest.
Registration is required by April 11, 2013.
Link to Page:
http://www.faithandleadership.com/features/articles/youth-ministry-thats-more-fun-and-games
Friday, February 15, 2013
Duke Divinity School hosted a panel discussion on the topic "Formation of Scriptural Imagination" on Monday, Feb. 11. Participants included Richard Hays, Dean and George Washington Ivey Professor of New Testament; Ellen Davis, Amos Ragan Kearns Professor of Bible and Practical Theology; and Stanley Hauerwas, Gilbert T. Rowe Professor of Theological Ethics. The discussion was moderated by Greg Jones, professor of theology and senior strategist for leadership education.
Tuesday, February 12, 2013
Link to Page:
http://www.faithandleadership.com/content/russ-ferguson-making-space-for-veterans
Tuesday, January 29, 2013
Link to Page:
/initiatives-centers/lifelong-learning/annual-lectures#clark
Pages